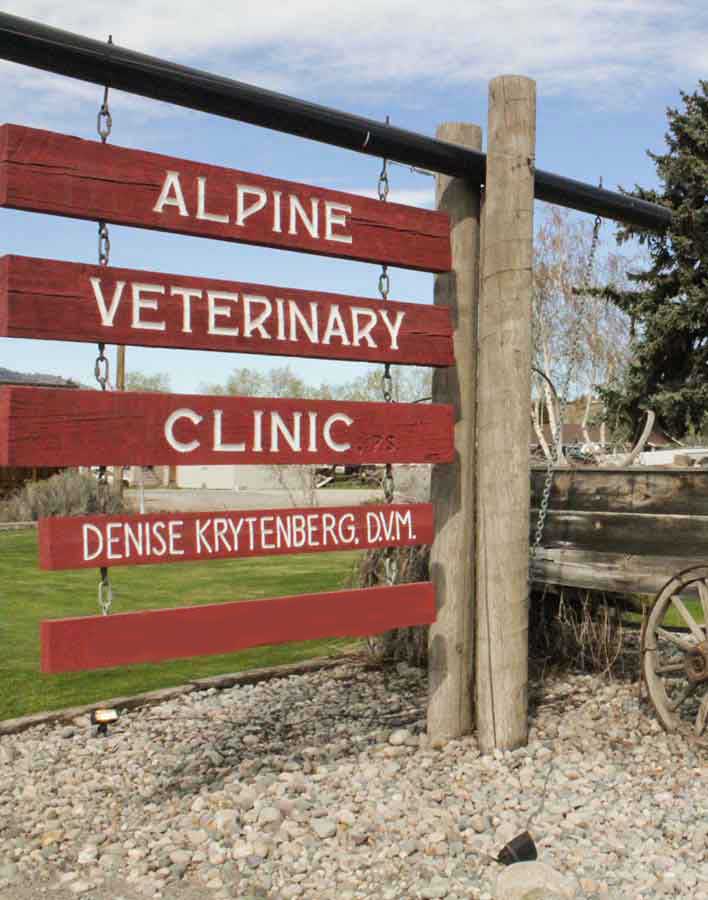 Alpine Veterinary Clinic, PLLC
Caring for large and small animals since 1977
Serving Central Washington and British Columbia


Denise S. Krytenberg, D.V.M.

Alpine Veterinary Clinic PLLC.
741 E. Riverside Dr.
Post Office Box 232
Omak, WA 98841





(509) 826-5882 Office,
8:00 AM – 5:30 PM,
Monday through Friday
9:00 AM – 3:00PM Saturday

We Care for Large and Small Animals
In addition to all the services normally provided by a Veterinary Clinic, Alpine also provides:
Voted #1 Veterinary Clinic in the North Okanogan County Demonstrates this Commitment to our Mission.
Alpine Veterinary Clinic established in 1977, servicing Central Washington and British Columbia, is now owned and operated by Omak residents, Denise Krytenberg, D.V.M and Dennis Fulford, Office Manager.
Alpine Veterinary Clinic's mission is to maximize the lifelong health and wellbeing of our Patients. We achieve this mission with compassionate, quality care for all Patients, as well as, consideration and respect for the needs of our Clients. Our commitment to continuing education and training to provide a personable, professional and competent staff is essential to accomplishing this mission.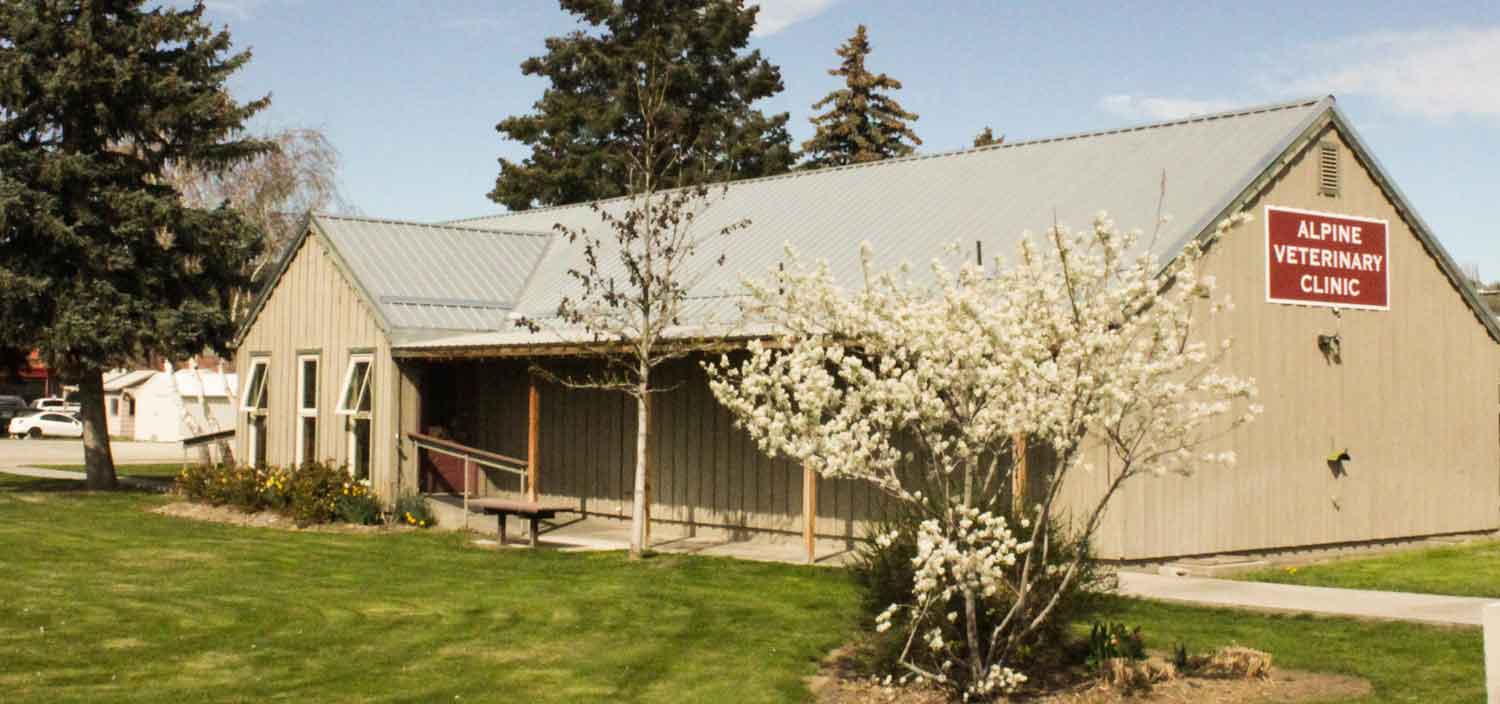 Contact Us
We'd love to hear from you
Denise S. Krytenberg, D.V.M.

Alpine Veterinary Clinic PLLC.
741 E. Riverside Dr.
Post Office Box 232
Omak, WA 98841


(509) 826-5882 Office,
8:00 AM – 5:30 PM,
Monday through Friday
9:00 AM – 3:00PM, Saturday